Professional Pest Control & Wildlife Management
You are here:
Professional Pest Control Company
Professional Pest Control Company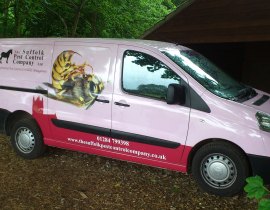 The Suffolk Pest Control Company Ltd is based just outside of Bury St Edmunds and we provide professional pest control services accross Suffolk and into our neighbouring counties.
We first came to life in December 2008 with the simple concept of providing professional pest control locally at a fair price, we care about our reputation and respect for all the creatures that we deal with, no matter large or small.
As a company we discovered that it was our level of service which brought our customers back to us, and gained us referrals. It has always been our policy at Suffolk Pest Control to treat our clients as we would hope to be treated ourselves! Your satisfaction is our main objective, which firstly means we get the job done; we turn up on time and ensure that our service offers great value for your money.
We take our responsibilities to the environment, the public and all wildlife very seriously and meet all of our legal requirements both by our actions and in the spirit in which we operate.  To achieve our goals we employ the latest pest control products and innovations as well utilising traditional methods whenever most suitable.
Meet the team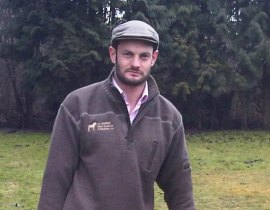 Martin Buckle
Director/Senior Technician at The Suffolk Pest Control Company
Martin is the founder and driving force behind the company, he has an extensive knowledge and understanding of the 'pests' we deal with and is always on the end of a phone to help give advice. Asides from actually getting out and solving people's problems he has a deep routed interest in all the creatures we deal with, although he denies being a nerd.
'I find all wildlife fascinating so I'm quite enthusiastic about my work, even though I'm usually there to destroy something!'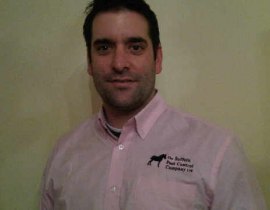 Will Pryer
Director/Company Manager at The Suffolk Pest Control Company
Will joined the business in April 2010 where initially he played a behind the scenes role helping with the office work. In late 2012 Will joined the company full time and is now a fully qualified and exerienced technician. As well as focusing on our contract clients Will remains at the helm of our office.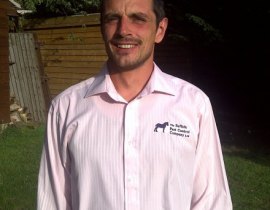 James Pryke
Technician at The Suffolk Pest Control Company
James is one of our part-time technicians who is often to be found on our wildlife management projects. His previous job as head forester at one of the national trusts largest estates means he has a near unrivalled knowledge on the British countryside and our wildlife. An excellent lad and resource to our business.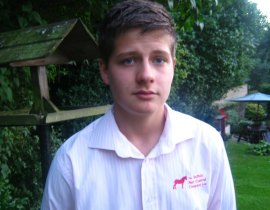 Ryan Thrower
Junior Technician at The Suffolk Pest Control Company
Nephew to Martin (director), Ryan is our apprentice (although we recieve no help from the government) and joins Martin one day week to assist and learn the trade. Ryan will start studying at Otley college in the summer and maybe one day become a permenant face in a pink shirt.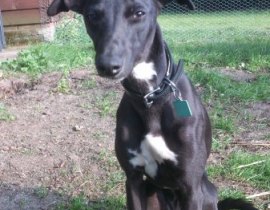 Pippa Middleton Buckle
Exocet Rabbit Catcher at The Suffolk Pest Control Company
Pippa came into our lives in February 2013 and is a beautiful Whippet bitch with a hint of Saluki in her family tree. Pippa's main job role is that of high-speed pursuit artist, chasing and catching any rabbits which brake loose from our nets when out ferreting. Whippets also make excellent 'ratters' so we hope Pippa will fill both positions for us with her majesty.