Professional Pest Control & Wildlife Management
You are here:
Flea Fumigations and Control Bury St Edmunds
Flea Fumigations and Control Bury St Edmunds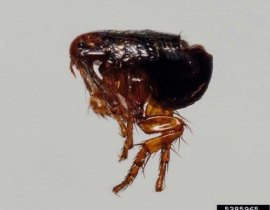 Unwelcome visitors on pets can be a real pain. Itchy flea bites not only look unsightly but can lead to infection from scratching.
We provide an excellent solution to fleas in the home for anyone in the Bury St Edmunds area. Our treatments for flea infestations are both child and pet friendly as well as being highly effective - one visit usually gets the job done.
Cats and dogs are the usual culprits in bringing fleas into the home, however all animals have their own dedicated species of flea - birds are often the cause of a flea infestation when home-owners live without a faithful companion.
If you need a flea infestation in Bury St Edmunds or one of the surrounding villages bringing under control immediately call us on 01284 799398 to arrange an appointment, or if you just needr some helpful advice. As a local company we value our reputation and are always willing to help.