Professional Pest Control & Wildlife Management
You are here:
Wasp Control Suffolk
Wasp Control Suffolk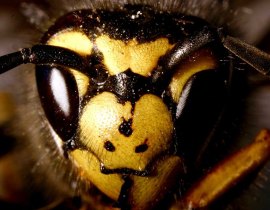 We provide Wasp Control throughout Suffolk, based near Bury St Edmunds we can be with you shortly to help eradicate your wasp nest problem.
Wasp nests start in April and are about the size of a golf ball, by July wasp nests have grown to the size of footballs and contain many hundreds of wasps.
If you have a query or require help to control a wasp nest somewhere in Suffolk we are the people to help you.
As a Suffolk based company we believe in delivering customer satisfaction without hurting your pocket.
Wasp nests can occur in huge variety of places, from old mole tunnels in the ground to hanging under trees and also in homes and sheds, wherever your wasp nest is The Suffolk Pest Control Company Ltd is here to help you.