Professional Pest Control & Wildlife Management
Domestic Pest Control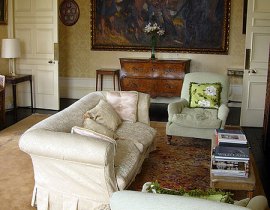 The Suffolk Pest Control Company Ltd has a wide range of domestic pest control services which covers all aspects of pest prevention and removal.
The more common services we provide to home owners and tenants in the summer include Wasps nests, Bee removal, Flea and Fly fumigation, Clothes Moth treatments as well as rodent control (Rats and Mice) and Mole trapping.
Other pests we regularly deal with in domestic situations include Cockroaches, Ants, Spiders, Carpet Beetles and all other Flying and Crawling Insects. As part of our range of wildlife management services we have solutions for Squirrels, Rabbits and even problematic Muntjac deer
We truly appreciate that for many people pest problems in the home can be more than just a nuisance and you may not fully be aware of what the problem is, our domestic pest control service is discreet and thorough, providing you with peace of mind and an informative conclusion.
Our reputation is important to us, you can rely on us to offer you a reliable and honest service. Homes often contain children and pets; we are always careful to ensure we only target the pest problem itself and always use child and pet friendly treatments. Before leaving we will fully explain what we have done and why, providing you with job sheet which contains details of any pesticides we have used and detailing where.
Many of us have to work during the day, treatment such as wasps nests can often be dealt with externally and can be 'dead' by the time you return home, we are also available to visit in the early evenings and weekends. If you have a genuine emergency we will endeavour to be with you in the shortest amount of time possible.
Our fees are reasonable; all we ask is for a fair price for a good job. Many of clients come to us through word of mouth so it is our goal to see that you our satisfied with our service and the back-up support we offer.
If you have a pest problem in your home or garden feel free to contact us by telephone or by email (contact form at the top of each webpage), we are happy to offer advice free of charge and even provide free surveys.
Don't call just any pest control firm, call THE Suffolk Pest Control Company Ltd for a friendly domestic pest control service.