Professional Pest Control & Wildlife Management
You are here:
Poll-Tex Mesh
Poll-Tex Mesh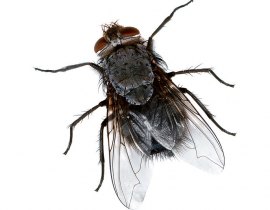 Poll Tex mesh is new product which has been designed and tested to prevent the access of air-borne particles from entering windows and doors. Although originally designed to keep out tiny flying insects this product has proved valuable for many hayfever sufferers who are now able to sleep with windows open at night.
Used as part of a fly screen the mesh has been vigerously tested and certified in Europe to provide a highly effective barrier against airborne pollens.
The fabric was tested aginst four common air borne pollens namely Birch, Grass, Nettle and Ambrosia, it was found that the fabric demonstarted properties to provide a highly effective barrier in stopping airborne pollen irritants, effective up to almost 100% for larger particles and as much as 90% with much smaller pollens such as Ambrosia.
Technical Information
Constructed from knitted Polyester to prevent fraying
Knit Weave detail of 80 micron with 0.08 aperature
Available in charcol finish only
Not available for roller screens.
This product requires minimal maintence and it is also an exceptional insect barrier, it allows excellent air flow and visablity.
The Suffolk Pest Control Company Ltd can provide Poll-Tex mesh as part of a fly screen or fly door installation, or alternatively supply the mesh alone by the meter or roll.
Please call us for more information or to place an order on 0800 046 7433