Professional Pest Control & Wildlife Management
You are here:
Free Rabbit Control
Free Rabbit Control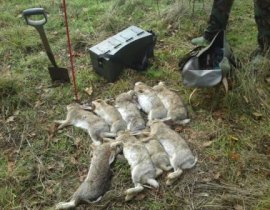 The Suffolk Pest Control Company Ltd is delighted to offer free rabbit control to farms and land owners in the vicinity of Bury St Edmunds.
Using traditional methods including nets, ferrets and dogs this free of charge service may help to reduce numbers of rabbits on your land. Please note this service is not provided for small domestic gardens.
For more details please call and ask for Martin.