Professional Pest Control & Wildlife Management
You are here:
The trouble with fleas?
The trouble with fleas?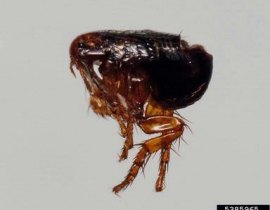 Are you having a flea problem this year?
2012 is a good year for us here at The Suffolk Pest Control Company Ltd, it seems the fleas at least here in Suffolk have developed some resistence to Frontline cat and dog flea products.
We are experiencing a surge in calls regarding flea fumigations accross the county, in many instances clients report their pet being upto date with flea treatments with fleas remaining on the pet even after treating with vet bought products.
Now for us, this is great news. For the vets this is also good business, especially if you buy a can of flea spray to use around your home. Garden centres are also enjoying selling you smoke bombs
Many people we have been visiting have been using these cans of spray which promise to rid your home of fleas for upto twelve months. Twelve months, amazing as the best products available to us as a professional pest control company can last only upto three months at very best.
Smoke bombs often prove in-effective. The smoke rises whilst the fleas continue to crawl through the carpet. Also these products will do nothing for the fleas hatching out the next day.
If you are tired of trying various DIY products and want rid of your fleas give us a call on 01284 799398, we are regually told our prices are unusually fair compared to some of competition.