Professional Pest Control & Wildlife Management
You are here:
Testimonials
Testimonials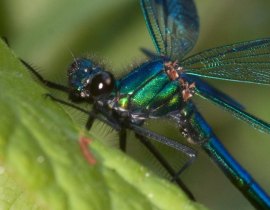 We appreciate all feedback, it's important for us to learn how to improve.
On this page you will be able to write a review on a third party website, all our testimonials are listed below. If you would like to write us one please fill in the contact form at the top of the page..
We would like you to tell us what you thought about our service, even if it's not what we want to hear! It is our aim to provide all of our clients with a valuable service, and if we're not acheiving this we need to know.
Please write whatever you genuinely think, only honest reviews can help us. If you are struggling some things you might consider mentioning could be....
Your initial call/contact with us
Did we answer quickly? did the operator understand what your problem was? Were you happy with appointment time/date?
The visit
Was your technician on time? Polite and friendly?  Knowledgeable and professional? did they explain what they doing and why? Did they show good care and attention? Did you feel confident and safe with the treatment provided? Did they make a mess or leave anything untidy?
Results
How did we do? Did the pest disappear in the time scale your technician suggested? Did you need to call us back out?
Support
Were we approachable for any follow-up support you needed? When required did we attend at short notice? Were you happy with the support you received?
Overall Service?
How would you rate our service? Would you recommend us to others? Do you feel you received a value for money service?
Although we will not publish it, we would really like to know what you thought about things like our website (easy to navigate, overall appearance, enough information provided etc etc), any adverts you have seen for us and where, what you think to our logo and colour scheme (its suppose to be Suffolk pink!), should the technician have a shave!?  Is our answer machine message rubbish? absolutely anything about our business which we can improve on and may have overlooked!
Thanks for all your hard work in getting rid of my moles, my garden is starting to look like its old self again.
Mr Edge, Pakenham.
An infestation of mice was brought under control quickly and efficiently. The company was clearly knowledgeable and experienced in pest control, which enabled them to deal effectively with the problem. The service was friendly and professional and one which I would highly recommend.
Mrs L Clarke, Ely.
We are very pleased with the level of service received from The Suffolk Pest Control Company Ltd. and recommend their services to anybody who is looking for a personal, professional, fast service! We will certainly be using them again if we have another lot of uninvited furry friends!
B Mwani, Sudbury.
I sent an email regarding the problem I had with Rats, within no time I was given good advice on how to resolve the problem. I was surprised to get such a quick response and to be as helpful, I even received a second email to as how things were going. I would recommend this company. Many Thanks for the help and advice given.
Fiona, Orpington.
Had some extremely destructive moles that wouldn't seem to leave my garden, called in Martin at Suffolk Pest Control and he dealt with them very quickly and efficiently. All 5 of them. would definitely recommend and would use again if I had any further pest problems.
R Eden, Bury St Edmunds.
Our fifth emergency service!!!!!!! thank you so much
********************, Newmarket.
I won't say the name of my restaurant but I had some issues with mice, Environmental Health closed me down! Martin came out and met the EO and I was open again within 24 hours. He returned daily and took care of the problem very quickly. Thank you so much for your hard work and help. Listen to these people, they know what they are doing!
Mr *********** , Suffolk.
Seem like a great company to me. I live in another county altogether and asked for advice with a problem and they were friendly and happy to help.
Taylor, Huddersfield.
Called The Suffolk Pest Control Company to come and deal with a wasps nest, turned out to be a bees nest so they arranged for a local bee keeper to come and take them away. No charge
G. Henderson, Tostock.
Thank you for coming to our rescue at such short notice, really appreciated.
Lucini, Bury St Edmunds.
Had to call twice, engaged first time. Guy sounded like he knew his stuff, arrived thirty minutes early, five minutes later he'd treated the nest and left me with a pink peice of paper. Very satisfied, will recommend.
Mr J Smithson, Bury St Edmunds.
Really nice man arrived and investigated our loft for noises, very professional and informative. Explained everything including what he was doing and why, noises disappeared a few days later, man came back just to check loft and removed a body. Excellent service, really excellent. Wife loved his feet covers ;) !
M Hull, Norfolk.
Great service. Well done.
Micheal W, Bury St Edmunds.
We have been using Martin and his company for nearly two years now and we would recommend anyone looking for professional pest control to call them first. A+++
The *********** Restaurant
The mole man was friendly and very good at his job.
Mr Nunn
This company was recommended to us by a friend and certainly lived up to their reputation. Friendly and competent we recieved an oustanding service, professional to the end.
David Stowers, Cambridge.
The service we received was superb, problem gone in no time, good value and would recommend to anyone.
John, Stafford.
Its nice to know a local company who are accountable and genuine in their approach. I highly recommend Suffolk Pest Control.
John Sellers, Bury St Edmunds.
Fleas all gone, thank you so much - I will never buy Bob Martin again!
Sarah, Thurston.
Great company, friendly guys and very professional.
M Todd, Bury St Edmunds.